ADDITIONAL STUDY: My College
I. Read and translate the texts about students from England, translate them and answer the questions
TEXT A
Hello, my name is John Green, I am eighteen and I live in England. When I was four my parents decided it would be good for me to go to the nursery school.
In my country children do not have to go to school until they reach the age of five but there is some free nursery education before that age.
But I liked to go to school when I was little; we had a lot of fun playing group games. Then the teacher taught us how to read, write and count.
Later I went to the primary school where we began to study other subjects plus foreign languages – German and French. When I turned eleven it was the right time for me to pass an Eleven Plus exam, and I passed it successfully. There were kids in my class who didn't want to pass this exam or who failed to pass it – so they went to secondary modern schools straight.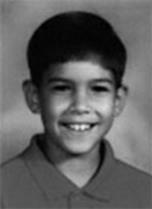 I went to the grammar school where I continued to study foreign languages plus some compulsory subjects. Three months ago the school was over and I passed an "A" level exam and entered the Oxford University.
Answer the questions
1. Why did John go to school at the age of four?
2. What did John do in the nursery school?
3. What did John study in the primary school?
4. How did John pass an Eleven plus exam and what school did he go?
5. Did John continue his education after the school?
TEXT B
Hi, my name is Regina MacDougal; now I am a student of one of the best universities in Britain – Cambridge.
Even before I was born my parent decided that I would get the same education that my mom had got.
When I turned five I went to the private school for girls that is called St. Augusta Private School.
There are a lot of private schools in my country.
These schools are very expensive and they are attended by about 5 percent of the school population. I studied in my school until I turned eighteen. I loved to study in my school. There were a lot of subjects there – music, foreign languages, theater class, and gymnastics. The saddest part was that I had to be apart from my family – I went home only during holidays. But I had made a lot of friends in school and they replaced me a family.
Now I am in the university and I am very happy, plus I have a lot of friends from my private school here.
...
1 | 2 | 3 | 4 | 5 | 6 | 7 | 8 | 9 | 10 | 11 | 12 | 13 | 14 | 15 | 16 | 17 | 18 | 19 |

20

| 21 | 22 | 23 | 24 | 25 | 26 | 27 | 28 | 29 | 30 | 31 | 32 | 33 | 34 |
---