I. Read and translate the text
My Daily Routine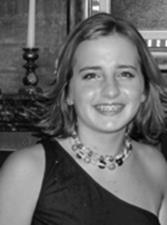 As a rule I get up at half past six. I put on my clothes and go to the bathroom and turn on the bath taps.
Good health is so much better than wealth, so I do my morning exercises.
I like to begin the day well, so my breakfast is always a good one.
I get some eggs and a sandwich for breakfast and watch the morning TV news.
I have several classes at college. When the classes are over I go the library and search some additional material for my classes. I come back home around five in the afternoon.
On the way home I go shopping to get some food. At home I help my parents to cook a dinner and then we have it. After the dinner I do my homework for the next day. If there is some free time left I chat with my brother, play computer or read. I go to bed at eleven o'clock.
I just love my weekends. Normally we go to visit my grandparents who live in the country. We leave home early in the morning because it takes about three hours to get there.
I always have the best time there. I rest, walk, swim in the river if it is summer or skate during winter time. I like to eat my grandmother's food and talk to my grandfather. We come back home late at night and I go straight to bed.
II. Read and translate into English
My usual day-off's duties
I am very busy with my homework, but I still have some household duties to do.
Everyday I do my room and my bed, wash up the dishes, dust the furniture, and usually go shopping after I have dinner.
Once a week I help my mother to do all other work about the house. We do the laundry, cooking, mopping, washing, cleaning and vacuuming. I like to help my mom.
UNIT 5
LEXIACAL MATERIAL: My Hobby
I. Read and translate the texts and answer the questions
Dan's hobby
Everyone knows that tastes differ. Different people like different things, different people have different hobbies. I go in for sports, I like to play tennis and I go to play tennis every day. Sport is very important part of my life. Many people go in for sports; they go jogging, swimming, skating, skiing, train themselves in fitness clubs and different sport clubs.
Physical training is an important subject in every school and University.
I have been playing tennis for seven years already. Tennis became very popular now. I like to take part in different competitions.
To be in a good shape I'm jogging every morning and do my morning exercises. I think everyone should do all he can to stay healthy and choose sport he is interested in. I do not understand people who say they like sport, but they only watch sport on TV.
If one goes in for sports he feels much better, looks much better, and sleeps much better. Your physical appearance will change too. You will be slimmer and trimmer. And what is even more important you will not get sick often. My favorite proverb says: "A sound mind in sound body".
Vocabulary
to jog - бегать
slim - стройный
trim - в хорошей форме
1 | 2 | 3 | 4 | 5 | 6 | 7 | 8 |

9

| 10 | 11 | 12 | 13 | 14 | 15 | 16 | 17 | 18 | 19 | 20 | 21 | 22 | 23 | 24 | 25 | 26 | 27 | 28 | 29 | 30 | 31 | 32 | 33 | 34 |
Поиск по сайту:
---